C.M. (COSTA) TSESMELIS
Director / Principal Consultant, Protos Consulting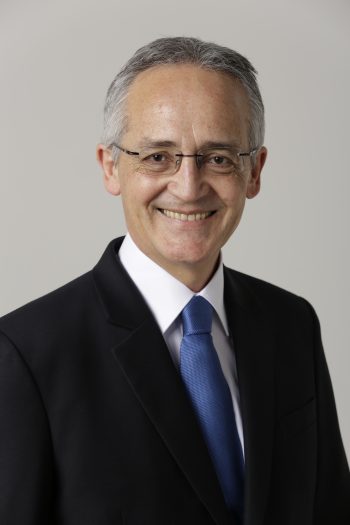 Costa Tsesmelis has over 40 years technical, managerial and commercial experience in gas processing, LNG, refining, petrochemicals, and alternative fuels. He has held senior positions with independent refiners, major oil companies, international consulting firms and engineering contractors in Europe, the Middle-East and Australia.
Costa is skilled in process simulation, operations analysis and hydrocarbon processing & energy economics. His expertise covers gas processing / LNG, refining and petrochemical technologies including methanol, ammonia and urea processing. He also has expertise in gasification, syngas, IGCC, and Fischer Tropsch technologies.
His technical and commercial experience includes expert knowledge of decision-support applications, including production planning and scheduling, investment analysis, supply chain operations, distribution and logistics. Costa's consulting experience and business interests include techno-economic evaluation of renewable energy processes, carbon capture and storage, carbon abatement technologies, due diligence services, and the environmental impact of conventional and alternative fuels. In addition to oil & gas and energy projects, Costa's experience extends to Alumina processing and Nickel refining, and he has worked on important assignments for these industries in Western Australia. Over the past 4 years Costa has also added Hydrogen-from-Electrolysis and Power-to-Liquids, including Liquid H2 shipping to his engineering and consulting portfolio.
He began his career working as a process engineer at Conoco's Humber Refinery in the UK, followed by 9 years as Personal Assistant to the Deputy Chairman at Motor Oil Hellas, where he managed a team of engineers and offsites operators, and provided day-to-day management services for production planning, scheduling, shipping and trading operations. At Motor Oil he also completed design and project management services for major refinery expansions to add FCC, alkylation, MTBE and naphtha isomerisation facilities.
In 1990 Costa joined Bonner & Moore as a Senior Consultant and Business Development Manager with their Plant Systems Group in Europe, where he successfully implemented Bonner & Moore's software systems at numerous refineries. He followed this work with a year's assignment as Refinery Co-ordinator in Saudi Arabia with the Kingdom's joint-venture refineries. In 1994 Costa joined Kaiser Engineers in Perth Western Australia as Oil & Gas Project Manager and Assistant to the CEO for Business Development for gas processing studies and engineering projects.
Principal Consultant – International Assignments
Costa established Protos Consulting International in 1996, and from his base in Perth he has developed his consultancy practice and provided services to clients worldwide. He has undertaken expert witness services and advisory roles for the WA Government and he has provided evidence at court proceedings both in Australia and New Zealand. He has completed numerous assignments for industry clients, Australian federal and state government agencies and departments, international organisations and overseas governments.
Costa completed a comprehensive regional Asia-Pacific refinery & petrochemical configuration analysis for the APEC Clean Fuels Study. He also completed refinery / petrochemical technology and licensor evaluation for the Brunei Government's Downstream Master Plan Study and he worked with Honeywell & UOP for refinery expansion studies and yield improvement projects in North China. He has directed major software development and information integration projects at oil refineries in Europe, linking advanced blending facilities with management decision-support. He has also completed important business process studies in the Middle-East aligning the commissioning of gas processing plant and pipelines, with sales and production planning systems. Costa continues to provide his consultancy services to industry clients for energy consulting & project management and supply chain optimisation projects aimed at optimizing overall assets.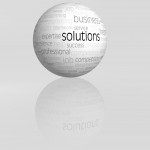 In recent years, Costa has completed numerous business development, software system functional designs, technical investigations and conceptual studies for gas processing and LNG facilities for a diverse range of clients. He has also completed feasibility studies and process design for a number of CTL, GTL and Biomass-to-Liquids project development opportunities. Most recently Costa has developed the preliminary Concept Design for a 100% Green Liquid Hydrogen export project. In January 2019 Protos Consulting joined the Australian Hydrogen Export Consortium (AHEC) as a founding member and Australian Representative. AHEC is an informal association of industry participants from both WA and the Republic of Korea. AHEC aims to develop the key technologies required to safely and efficiently export Clean Liquid Hydrogen, both Green + Blue as defined by the Commonwealth, to growing markets in Asia-Pacific.
Qualifications and Professional Affiliations
Costa was awarded a Bachelor's (Honours) degree in Chemical Engineering and Fuel Technology, and a Postgraduate Diploma in Business Studies at Sheffield University in the UK. He is a Fellow of the Institution of Chemical Engineers (FIChemE) and a Chartered Engineer (CEng).